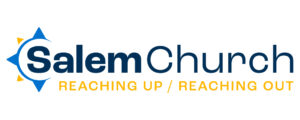 "Welcome to
One Way Youth Ministry!
Thank You for taking the time to check us out.
If you have any questions
Please feel free to contact us on our
"Contact Us"
page button at the top
One Way Youth Ministry Purpose
is to
Encourage and Challenge
Youth to be
REACHING UP!
&
REACHING OUT!
KNOWING God's WORD!
GROWING God's Youth!
SHOWING God's World!
as we
"Build Youth 4 Christ!"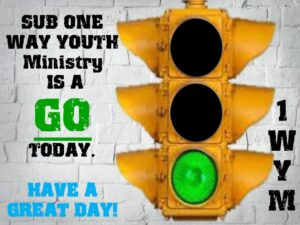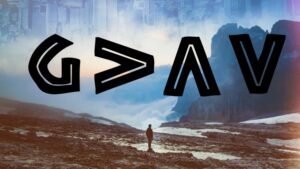 And we know that in all things God works for the good of those who love him, who have been called according to his purpose – Romans 8:28
Jesus answered,

"I am the WAY and the TRUTH and the LIFE.
No one comes to the Father
except through me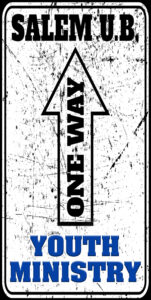 Don't let anyone look down on you because you are young, but set an example for the believers in speech, in conduct, in love, in faith and in purity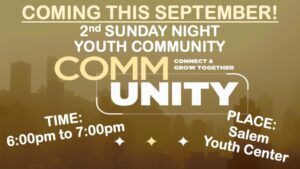 Are You ready to GROW and CONNECT Deeper with Christ?
On
e Way Youth
Word for
the week: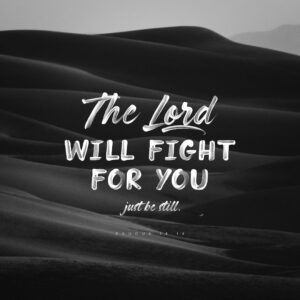 Set your minds on things above, not on earthly thing
– Colossians 3:2
* * * * ** * * * * * * * * * * * * * * * * * * * * * * * * * * * * * * * * * * * * * * ** * * * * * * * * * * *
Whats' up at

The SUB One Way Youth Ministry :
(Check below for weekly REFUEL Meeting Nights)
* * * * ** * * * * * * * * * * * * * * * * * * * * * * * * * * * * * * * * * * * * * * ** * * * * * * * * * * *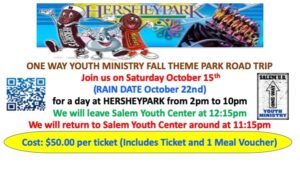 For King & Country Concert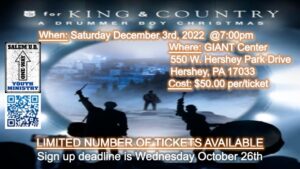 8:30am-9:35am Classic Hymn Worship
9:35am-10:35am Sunday School
10:55am-12:05pm Contemporary Service
WEDNESDAY NGHT CONNECT GROUPS
6:00pm-7:30pm Youth REFUEL
6:15pm-7:30pm Adult Grow in His Word
6:30pm-7:30pm Kidz Zone Connect
Adult Griefshare
Adult Prayer Group
Weather Cancelation Information
*When Chambersburg School District closes for weather related reasons,
Salem will not have Wednesday night activities*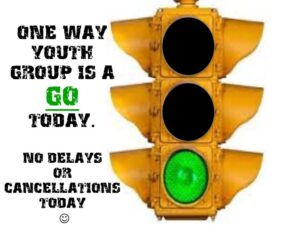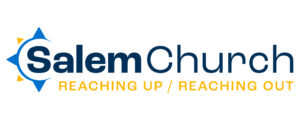 KNOW – GROW – SHOW CHRIST
4349 Letterkenny Road
Chambersburg Pa 17201
Church Phone Number: 717-263-4123
Youth Director Email: slugg@salemub.org