Welcome to One Way Youth Ministry Website
Thanks for taking the time to check us out.
If you have any questions ,
Please feel free to contact us on our
On
e Way Youth
Word 4
the week
of April 22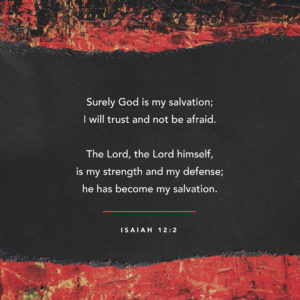 1WYM COMMUNITY SERVICE PROJECT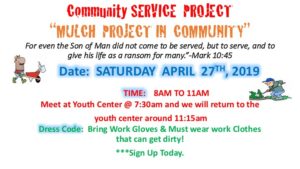 SIGN UP BY THURSDAY APRIL 25TH
Meet The 1 W.Y.M. Family…
One For All and All For One!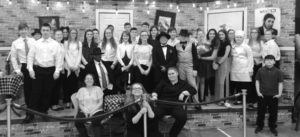 2019 Youth Valentine Buffet Dinner Silent Auction Theater
Current Operating Conditions at the S.U.B. Today: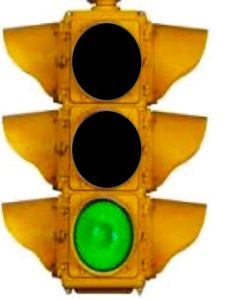 Salem Church Event
Policy
We will close when Chambersburg Area
School
District has a full day closure or release
early due to weather related conditions.
(there will be no activities at the
church that day or evening).
Sunday Cancelation will be listed on the
church website at salemub.org or will air
on fm 92.1 WCRH Radio Station
– – – – – – – – – – – – – – – – – – – – – – – – – – –
The Real Price of Sleep Deprivation
in Kids' Lives
Teens aren't getting enough sleep, not by a long shot. The effects it's having on our kids can be scary. The way teens deal with it can be even scarier.Something has to be done because our kids are paying a steep price for losing sleep.
Short Nights Lead to Long Days
The Centers for Disease Control and Prevention recommend that teens get 8-10 hrs of sleep a night.Unfortunately, studies show that less then 10% of teens get that amount of sleep.
The actual amount of sleep the average teen gets is closer to 6.5 hours per night.
Teens who don't get enough sleep:
Can experience moodiness

Are more likely to have lower grades

Have the tendency to drive drowsy

Make sure your kids aren't zombies in the morning. Or ever. Exert every ounce of influence you can to help them get the rest they so desperately need. You can drastically change their days just by tweaking their nights.

By David R Smith
FOOD 4 THOUGHT!
God never meant for His Word to be boring! Sometimes the "distractions" of the world may seem more desirable, but they're NOT!
The Psalmist says, "How sweet are your words to my taste, sweeter than honey to my mouth!" (Psalm 119:103).
Honey has a pure, natural sweetness that artificial sweeteners can't counterfeit.
The same can be said for God's Word.
Nothing can replace the pure sweetness it can bring into our lives.
What's Up at
Sunday Morning S.S. WORK ZONE
The Book of Ruth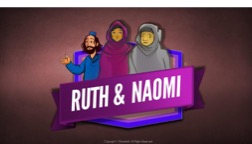 4-28 & 5-5 2019 Lesson#3-Boaz's Loyalty to Ruth
In this lesson, students learn that loyalty to those in need is a fundamental element in every believers life. Christians should be willing to do things for those who are less fortunate even if those things are inconvenient or even uncomfortable to the believer.
What's Up at
Wednesday Night
REFUEL
@ THE CENTER
Check us out Wednesday (4-24) at REFUEL.
Everything starts at 6pm with Salad for Dinner .
Then Time For Movie night Part #2 "Moses"
YOU CAN JOIN US AND BRING YOUR FRIENDS
UP COMING EVENTS :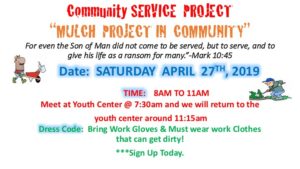 One Way Youth Information:
One Way Youth Ministry
4349 Letterkenny Road
Chambersburg ,Pa 17201
1-717-263-4123