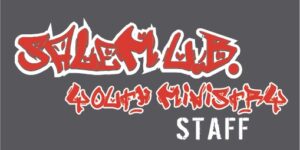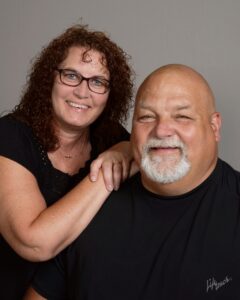 Hello My Name is Slugg Kissinger and I'm the Student Pastor,Director of
Children's
& Student Ministry here
at the SUB Church.
Please feel free to call me Slugg… it sounds strange but I will not be offended.
I have been attending the SUB for 19 years and have been on staff full time since March 18, 2007.
I believe that life is a Blessing and that our Great God has given us is Family, Friends, and this thing called Laughter to get through each day until the day He returns to take us home. God has also created a Plan for each and every one of us to do what is part of His will on this place He calls Earth and I try to make Him a Happy Father everyday. I try to f

o

llow a simple instruction that God has provided for us and it goes like this…..
GOD-

FAMILY

–

CHURCH
God:

I thank God everyday for loving me,not giving up on me,and most Importantly having His Son die for me/us on the Cross for our sins and calling us His Children.
I find hope in His word in our high-energy, ever-growing ministry to youth. He recruits, trains, and encourages adult volunteers to lead His youth into maturity in Christ. Here at One Way Youth Ministry.We have a God that loves us so much that I recall daily one of my favorite verses that gets me life….
9 I took you from the ends of the earth, from its farthest corners I called you. I said, 'You are my servant'; I have chosen you and have not rejected you. 10 So do not fear, for I am with you; do not be dismayed, for I am your God. I will strengthen you and help you I will uphold you with my righteous right hand – Isaiah 41:9-10″
Family: I Thank God everyday for blessing me with my best friend my wife Melinda who I married on June 1,1991 and our two great kids Ashley and Brandon who I Thank God every day for. We love spending time together attending Baseball games, going to the beach, and most importantly spending time together.
CHURCH: I Thank God everyday for leading us and Blessing us with the Church Family we have at the SUB Church who Loves us, Welcome Us ,and most importantly took us in as we were.
Check us out sometime soon. It would be our Blessing to have you part of God's Team here One Way Youth Ministry. If you have any questions please feel free to contact me at 717-263-4123 or email me at daryl@salemub.org.
You can also find me on Facebook and check us out on Facebook at Salem UB One Way Youth Ministry .
Many Blessings To You All
Daryl "Slugg" Kissinger
Youth Pastor,
Director of KIDZ
& YOUTH MINISTRY