Parents and Students…
GET CONNECTED TO
We are here so you can
Get Connected and Stay Connected
to whats going on here at
Parents and Students…
GET CONNECTED:
*One Way Youth Ministry website :youth@salemub.org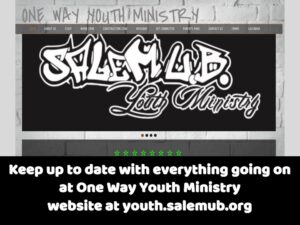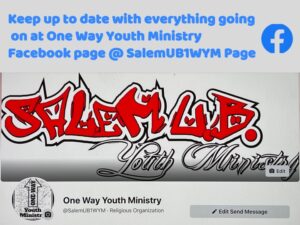 facebook: Check us out on Facebook at One Way Youth Ministry.Just get on Facebook and type in One Way Youth ministry and we will friend you so you can keep up with what's happening with 1 WYM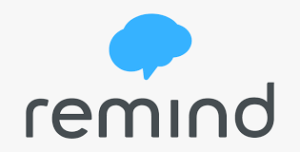 REMIND 101: Remind 101 is a tool to connect every Youth and Parent with 1 Way Youth Ministry on important information with One Way Youth Ministry activities, events, and improve communication at the same time. Please sign up today. It is free and the instructions are easy to follow. Instructions are below….
"Remind 101 Instructions"
SALEM ONE WAY YOUTH MINISTRY
4349 Letterkenny Road Chambersburg Pa 17201Church email:salemub.org Church Phone Number: 717-263-4123